About Us
The main activity of Agrofirm Zolotaya Niva is the production of agricultural products.
More than 80,000 hectares of land are cultivated in 8 Stavropol Krai districts: Grachevskiy, Izobilnenskiy, Krasnogvardeiskiy, Ipatovskiy, Novoaleksandrovskiy, Predgorniy, Trunovskiy, and Turkmenskiy.
The average commercial output comes to 380,000 metric tons each year.
Zolotaya Niva has all the infrastructure required for storing grains and vegetables.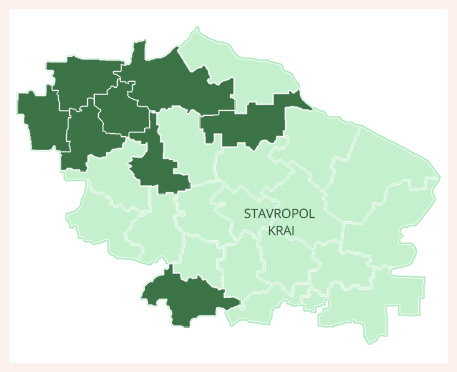 Company
History Timelines
1999
Establishment of Agrofirm Zolotaya Niva LLC
The main activity: production of agricultural products
2007
The Company kicks off the "Irrigated Vegetable Production" project
with more than 2,000 hectares of irrigated land
2009
Zolotaya Niva starts up the vegetable storehouse with automated operation
The capacity of the storehouse is 35,000 metric tons. The house is equipped with the climate control system
2019
The Company expands the cultivated area in Stavropol Region
Now, the number comes to more than 100,000 hectares of land cultivated
Crop Production
The main strategy in our playbook is careful and efficient use of land.
With every yield, we improve our business for the better and look forward and beyond.
Grain Grower
Our highly-skilled professionals go with the most efficient crop varieties, choose the best cropping plan and rotation system possible, tillage methods, best time for harvesting.
With the careful and correct work approach, we manage to have heavy yields each time.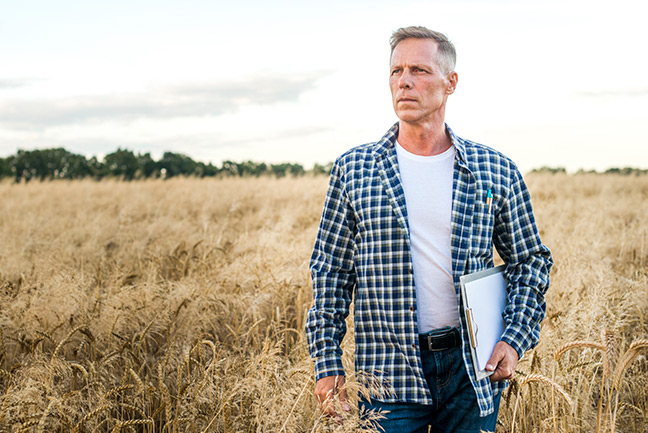 Machinery
Sowing and Harvesting (John Deere, Grimme, Samon): 100 harvesters, 120 tractors, 360 pieces of towing equipment.
Motor Transport 70 trucks (KAMAZ, MAZ) and loading equipment (Manitou, Heli).
Our technical facilities help us prepare our equipment for any kind of sowing and harvesting work.
Automated Irrigation System T-L Irrigation.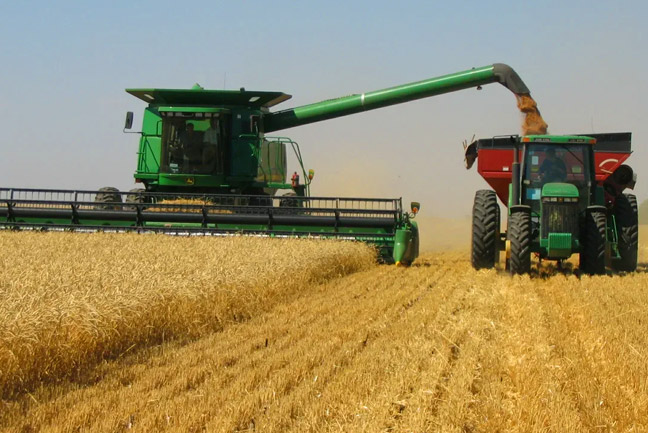 Products
Crops:
Grains – wheat, barley, corn
Legumes – peas, soy
Oilseeds – sunflower, rape
Industrial Crops – sugarbeet
Feed Crops – vetch and oat mix
Vegetables – potatoes, carrots, onions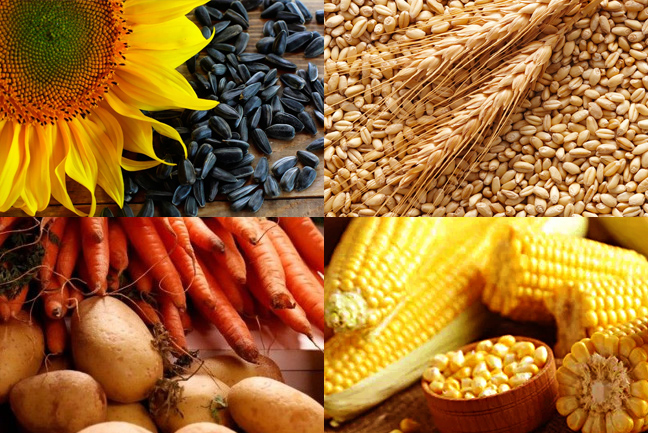 Storage
Total elevator capacity for storing agricultural products is up to 500,000 metric tons. Our elevators are certified for storing grains of the State Intervention Fund of Russia.
35,000 metric ton vegetable storehouse is equipped with lines for conditioning, sorting, washing, packing. Potatoes, onions and carrots are packed in 1-25kg bags and mesh bags. The packing lines can output as much as 20 metric tons per hour.